By: Cary Chapman
I personally am not a vegan (not at this time, anyway — who knows what the future will bring?), but I have a lot of respect for the merits of a vegan diet for both human and environmental health. So I try and eat that way a fair amount — not all the time, not even for an entire day (call me crazy, but I really like cow milk in my coffee), but for at least one meal a day, sometimes two. And I've found a benefit that is not always touted in the vegan propaganda one finds circulating the interwebs: eating vegan, if you don't insist on premium juices that can run $8 a cup, can be incredibly affordable.
This pasta dish, made with ingredients from the beloved Trader Joe's, makes about two servings or one if you're quite hungry (as I usually am when I make it!). The total shopping list costs $15.45, and all of the ingredients except the spinach will last you for many more recipes than just this one. If you already have a different kind of oil in your kitchen, feel free to substitute for the coconut oil and make this dish even cheaper (I wanted to see what the hype was all about!).
The other thing that's great about this recipe is it's a great way to eat spinach. Greens are something I find a bit challenging to fit into my diet, but they're so good for you, and they taste delicious when paired with protein-packed black bean pasta, fun-colored rice pasta, and a spicy/salty seasoning. You can experiment with other vegetables besides spinach, and if you want to make a bunch of this ahead of time so that you have a go-to meal during the craziness of the week, just buy more bags of spinach—the rest of the shopping list stays the same. It's the recipe that keeps on giving… and giving… and giving. Enjoy!
Shopping list:
1 pack baby spinach: $1.99
1 bottle chili lime seasoning: $1.99
1 bag black bean rotini: $2.99
1 bag tricolored rotini: $2.99
1 bottle coconut oil: $5.49
Instructions:
    

Bring about 4 cups of water to a boil, and then add 1 cup each of dry black bean rotini and dry tricolored rotini. Cook for 10 minutes or until it's a texture you want to eat.

    

Meanwhile, put the largest frying pan you have on the stove and turn on the flame. Add about a teaspoon of coconut oil (I just eyeball it) into the pan and swirl it around so that it melts and coats the surface.

    

Dump the entire bag of spinach (it cooks down—trust me) into the frying pan. Add several vigorous shakes of chili lime seasoning and stir continually until the spinach is sautéed.

    

Drain the pasta and add it to a bowl. Mix in the sautéed spinach and add more chili lime seasoning to taste. You can also add hot sauce if you want an extra kick. In the picture above, I used a green chili sauce found (you guessed it) at Trader Joe's. Yum!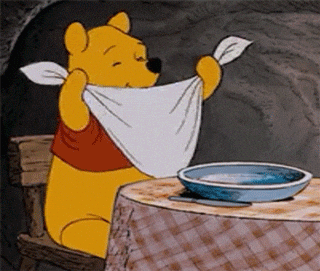 Cary Chapman is a junior and a writer for Barnard Bite.