by Clara Butler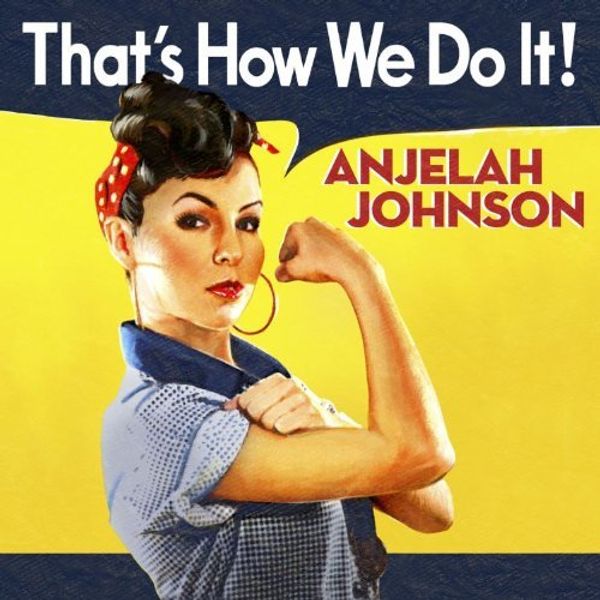 Yes ma'am!
After looking for more female stand-up shows to watch on Netflix and being thoroughly disappointed at the lack of diversity in comedy, I decided to make a list of my favorite female stand-up acts who prove that women ARE funny because they are in fact pretty damn hilarious.
1. Chelsea Peretti
Known for her role as Gina on Brooklyn Nine-Nine, Chelsea Peretti is a rising star who I think will be as big as Tina Fey and Amy Poehler one day. Not only is she absolutely hilarious on Andy Samberg's show, she's also has a great stand-up act that I've seen live! Her dark humor and realism will make you laugh but also think about larger issues, especially the differences between male and female comedians. Although her sometimes egotistical humor might not be for everyone, I highly recommend her new Netflix special since it includes some great jokes and you might even spot me in the audience.
2. Anjelah Johnson
Anjelah Johnson is best known for her joke about a Vietnamese nail salon that went viral a few years back but her newest stand-up specials are just as great. She deals with issues like race, marriage, and stereotypes but in a super comical and intriguing way. I highly recommend her Netflix special The Homecoming Show since it's her most recent work and proves that she is more than just a viral video.
3. Amy Schumer
Amy Schumer recently premiered her sketch comedy show Inside Amy Schumer on Comedy Central where it's been extremely successful and even had some clips go viral. But before she did sketch comedy, she was on Last Comic Standing and made hilarious jokes about everything from sex to food. While she doesn't have any Netflix specials, you can find a lot of her stand-up on YouTube and even see a super young Amy perform stand-up on The Ellen DeGeneres Show.
4. Kristen Schaal
While you might recognize her voice from the show Bob's Burgers (she voices Louise), Kristen Schaal has also made a name for herself on the stand-up circuit with her hilariously crude jokes. She was also the stalkerish page, Hazel, on 30 Rock and has made guest appearances on various sitcoms and The Daily Show with Jon Stewart but her stand-up is definitely where she shines the most. Search clips of her on YouTube or just reflect on the fact that her voice actually does sound like it belongs to a 9-year-old.
5. Sasheer Zamata
While Sasheer Zamata is already pretty famous as a cast member on SNL, she definitely still deserves a place on this list. Her jokes are well-crafted and downright funny, my favorite being the one where she describes the time that she was flashed while walking home. Like some of the other comedians, she also plays with the difference between male and female comics and also tackles larger issues like race and class. She has some great stand-up and even sketch videos on YouTube. Sorry in advance for the hours you are about to spend watching them.
And if you're looking for more classic female stand-up acts, check out Joan Rivers, Ellen DeGeneres, Wanda Sykes, Maria Bamford, and Rosie O'Donnell who all prove how awesomely funny women are.
Clara Butler is a junior at Barnard and the Girl Talk and Opinions editor for The Nine Ways of Knowing.
Image courtesy of jpc.